LATEST PRODUCTS
Thomas The Tank Party Invites 2012

Price £3.25
Thomas The Tank Paper Plates 2012

Price £2.99
NEWS & EVENTS
Chuggington Diecast Sale Now On
All Chuggington diecast models now reduced, hurry while stocks last.
New Chuggington Wooden Railway...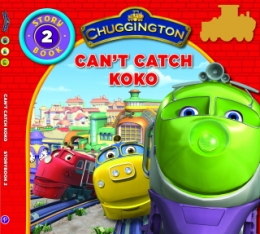 Story Book With Stickers No2 - Can't Catch Koko CH/B/SB2CCK
Koko, Wilson and Brewster can't wait to go on the night run, but Koko thinks that Brewster will slow her down. After Koko races ahead, her engine suddenly stops working. Koko needs help from Wilson and Brewster. But will Brewster want to rescue her if she's been calling him a slow coach.
Encourage your children to read with this Chuggington story about Koko. A hard back book with 26 pages, and over 40 stickers of encouragement with pictures and words, such as Well Done, Well Read, Good Try and Lets Read Again.
Please note the purchasing of all products on this site is currently disabled, please check back soon when we reopen - hope to see you then!
Price £3.99

COMPETITION AND E-NEWS SIGN UP
Free Thomas The Tank Hot Water Bottle
To recieve our enews with details of new products and special offers plus the chance to win a Thomas Hot Water Bottle worth £10.99 in this month's competition. Simply register here.
FEATURED PRODUCTS
Wooden Railway - Dennis

Price £9.99
Chuggington - Diecast Wilson Storage Case

Price £15.99
Special £13.50
Wooden Railway - Gordon

Price £13.75